National Museum of Casa Vasari - from 2 January 2023 to 30 June 2023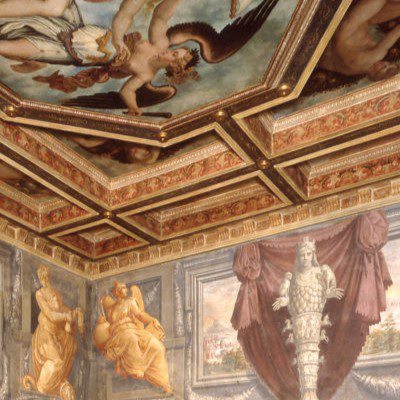 Opening hours: Monday, Wednesday, Thursday, Friday, and Saturday 9:00 am - 7:30 pm (6:35 last entry); Sunday 9:00 - 1:30 pm (12.20 last entry).
Closed on Tuesdays.
Ticket office closes 30 minutes before closing time.
Groups of visitors are advised to book beforehand sending an email to info@arezzointour.it during the museum's opening hours.
Since all the rooms inside the museum are not very spacious, a maximum of 25 people are allowed to be at the same time inside the House. Only three people can enter the "Stanzino Vasariano" room simultaneously; only one person at a time can enter the "Cappellina" room; eight people at the same time are allowed to enter in the video room every 20 minutes.
A combined ticket is available for visiting: National Museum of Casa Vasari, the Basilica of Saint Francis, National Archeological Museum "Gaio Cilnio Mecenate": click here
Free admission only on the first Sunday of every month.
At the ticket office on site there is no reservation fee on tickets, whereas online there is a reservation fee of 3 € per ticket, free ones included. Full price tickets are for visitors over 25 years of age. Reduced price tickets are for visitors from 18 to 25 years of age. Free tickets are for visitors below 18 years of age.
See all reductions here.
When you buy tickets you are accepting the terms of sale. Once you purchase your tickets, we recommend you to check your spam folder if you do not see your e-tickets in your inbox folder. For technical support please contact tickets@arezzointour.it.
---
Place
: Museo statale di Casa Vasari
Genre
: Eventi
March 2023


Mo
Tu
We
Th
Fr
Sa
Su
1
2
3
4
5
6
7
8
9
10
11
12
13
14
15
16
17
18
19
20
21
22
23
24
25
26
27
28
29
30
31
April 2023



May 2023



June 2023



Your cart
Your shopping cart is empty!